Currency :
Generating new Address...
For PC, MOVE your mouse around,
Or for Mobile, continually TOUCH your screen to add some extra randomness...
Skip »
You may skip this step if you do not plan to use the random key generator.
Private Key (Wallet Import Format)
SECRET
Step 0. Follow the security checklist recommendation
First step is to download this website from Github and open the index.html file directly from your computer. For extra security, you can unplug your Internet access while generating your wallet.
Step 1. Generate new address
Click on the "Generate New Address" button.
Step 2. Print the Paper Wallet
Click the Paper Wallet tab and print the page on high quality setting. Be careful when saving the page as a PDF file to print it later since a file is more likely to be hacked than a piece of paper.
Step 3. Fold the Paper Wallet
Fold your new Paper wallet following the lines.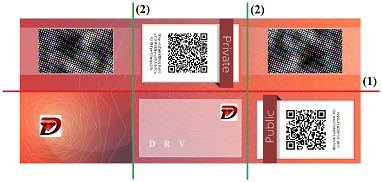 You can insert one side inside the other to lock the wallet.
Step 4. Share your public address
Use your public address to receive money from other crypto-currency users. You can share your public address as much as you want.
Step 5. Keep your private key secret
The private key is literally the keys to your coins, if someone was to obtain it, they could withdraw the funds currently in the wallet, and any funds that might be deposited in that wallet.
Please test spending a small amount before receiving any large payments.


Consider supporting
This service is free and will stay free, without advertising or tracking of any sort. Please consider making a donation to support.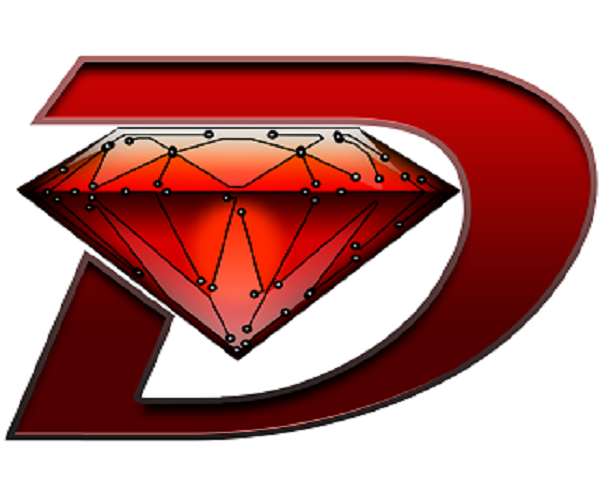 Security Checklist :
Are you using a secure operating system guaranteed to be free of spyware and viruses, for example, an Ubuntu LiveCD?
Frequently asked questions :
Using a paper wallet is one of the safest ways to keep your funds. The core of the tool, that generate the keys is 99% the same as the well reviewed bitaddress.org.
Having a unique generator for multiple currencies lead to a much better reviewed tool for all. Changes made to this generator are available on Github in small and divided commits and those are easy to review and reuse. Walletgenerator.net use the same security measures as the original project. All-in-one html document, no ajax, no analytics, no external calls, no CDN that can inject anything they want.
Advantages of a paper wallet are multiple:

⇒ They are not subject to malwares and keyloggers
⇒ You don't rely on a third party's honesty or capacity to protect your coins
⇒ You won't lose your coins when your device break
Once you have generated a wallet, copy and save both the (Private Key) and the corresponding (Public Address) or you can print a wallet at the "Paper Wallet Section". You can send coins only to a Public Address. Please remember that each DRV Public Address starts with a Capital "D". Store your paper wallet securely. It contains everything that is needed to spend your funds.
You will need to import your private key in a real client, that you can download from the currency website. The exact method to do that will depend on the client. If there is no integrated method, you can usually fall back to the debug console and use the command "importprivkey [yourprivatekey]". Click Here for full instructions.
By going to the "Support Section". Donations are always welcome, and thanks for the support !
Comma Separated Values: Index,Address,Private Key (WIF)
DraviteCoin &nbspImport &nbspInstructions
How To Import A Private Key Into A
DRV

GUI
---
Step 1:
Make sure you have the latest wallet GUI.
Step 2:
Your wallet GUI must be fully synced and blocks must be up-to-date. You can check if your blocks are up-to-date at the explorer website. Click Here to go to the explorer website.
Step 3:
While you have your wallet GUI open; click Help, then click Debug window, then click the Console tab.
Step 4:
Now type the info in the textbox. Which is: "importprivkey Your_Private_Key" and should look exactly like the example in "Step 5".
Step 5:
importprivkey 84udndkrid9939dnFej37nBeu488jabcdefGhiJ92
Step 6:
Then press Enter on your keyboard.
***

After you've followed all the steps for DRV, you may see a pop-up incoming transaction from the import; and check your wallet GUI's balance.

***
Scan QR code using your camera
Sorry, but your web browser does not support the HTML5 camera controls. Try using a recent version of Firefox (recommended), Chrome or Opera.
Permission denied. Your browser should display a message requesting access to your camera. Please click the "Allow" button to enable the camera.
Your Private Key is a unique secret number that only you know.

It should always be kept secretly

. Below will show the Public Address that corresponds to your Private Key after you've entered a private key or clicked the QR icon to scan. If an invalid private key is entered, a pop-up message will appear. If you choose OK; an example of a valid Private Key and its corresponding Public Address may or may not be given below for the Currency.
---
---
---
Release notes
01.2019 --
DraviteCoin Ecosystem Website Link
Import instructions for DRV
Added support for DraviteCoin (DRV)
Multi-currency support
Original design for the paper wallet
Improved design of the website
Security checklist and more user-friendly explanations